related finance companies
Owning your own related finance company (RFC) can reduce your taxes and help raise capital.
Why do I need a RFC?
Increased competition in the used car industry during the last few years has forced dealers to put more "money on the street". Capital has never been more important and is often the single factor that limits a dealer's growth. Lack of capital has forced some dealers into "special financing". Learn more...
What are the advantages of an RFC?
Much attention has been focused on the tax savings and tax deferral aspects of establishing a related finance company. Although the tax savings provided by this structure are important and should not be ignored, the ability to raise capital with this structure should be the real motivator. Learn more...
What are the IRS requirements for an RFC?
IRS - New Vehicle Dealership Auto Technique Guide 2004 (released June 2005)
The following checklist can provide a quick test of the validity of your BHPH Lot and RFC:
How do I get started on creating an RFC?
Subprime Analytics offer a complete "how-to" kit with informative material to help you reduce your dealership taxes and increase your cash flow and profits. The informative material provides insight into the IRS-approved tax strategies which were pioneered by our firm.
Here is what you will receive:
30 minute explanatory video
Over 60 minutes of CD's which answer over 100 of our clients' best questions
Workbook materials containing sample agreements, accounting / tax elections, IRS reporting regulations and audit guide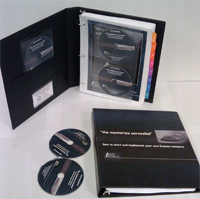 ORDER NOW FROM SUBPRIME ANALYTICS